Wednesday, February 13, 2013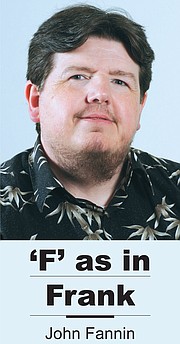 Sunnyside's drama the last seven days with Deputy Police Chief Phil Schenck and the resultant firing of Interim City Manager Frank Sweet has taught us a few things:
We've learned Phil is Sunnyside's de facto city manager.
Sweet apparently did not follow disciplinary protocol - to his eventual demise. But the rush to fire Sweet without considering mediation - especially considering he is not the first city manager to have conflicts with the police department - may well cause future city managers here to shy away from dealing with the PD and its issues, such as overtime spending. In addition, Shenck's department was heavily critiqued in the MGT study. Remember too, it was the report, not Sweet, that initially called for eliminating the deputy chief post.
But that's not all. We also learned Frank Sweet needs a letter writing lesson or two.
I've read Sweet's letters to Schenck and, while he says the first was not a termination letter, it's hard not to read the last line and think it's anything else.
We also learned Phil was a finalist for at least three police chief jobs in the past two-plus years. Good for him. Those three posts had one thing in common, besides Schenck, and that is all of them released the names of the finalists to the public.
I think it's long past time that Sunnyside do the same. With the first batch of police chief finalists we were kept in the dark, hopefully that won't be the case next time.
More than ever we need transparency in this process of selecting a new police chief and now a new city manager.
Hopefully, the process will be allowed to play out, rather than a heat-of-the-moment rush to hire folks palatable to the city council members who currently have the votes to make all such decisions.
Remember it was their rush that turned away Mark Gervasi's offer to stay on in an interim basis while a permanent city manager was hired - instead turning to Sweet. It is that same misplaced zeal that again leaves us at square none for the city manager's post.
The past week has taught us much. The weeks ahead will tell us if they are lessons learned.