Wednesday, December 11, 2013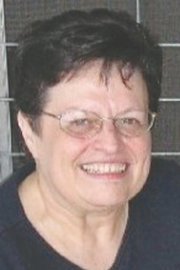 We arrived in Thailand on July 2, 1977, for our first four-year term as missionaries. I was having culture shock, and missed my family and country.
We attended the 4th of July celebration at the U.S. Embassy, and I cried when I heard the national anthem, a rarity for me.
As we approached the end-of-the-year holidays, I was trying to make the best of it. Thanksgiving was spent with other farangs – foreigners. I think we ate chicken. Then we had a surprise the first week of December.
Colored lights were hung all over the city…I thought, "How great - Christmas!"
Not.
December 5th is the birthday of the King, Bhumibol Adulyadej, and celebrations last the entire month. I was delighted, however, to be able to imagine them as Christ's birthday lights, no offense to King Bhumibol.
One of my English students bought us a four-foot fake Christmas tree, which we used all 11 years of our stay in Asia. Part of the annual tree preparation was giving it a bath. We did not use air conditioning, so lots of dust and dirt lived at our house. The first year we made popcorn chains, and expected to be able to eat them when we undecorated the tree.
Again, Not! They were gray by then.
Living in another country and culture during the holidays helps one pay more attention to the important things. Most Christmas celebrations in those days centered around the Christian church. Holiday meals often included strangers, who were traveling in Asia and were far from their families and homelands. Gifts were cheaper and simpler.
So, what signs of Christmas and holidays do you value most? Presents, Black Friday shopping? Food and drink? Family and friends? Faith and fellowship?
Why not share those thoughts with others this season, and perhaps you will make some new meaningful memories.
‑ Karen Helsel, a resident of Sunnyside, is a certified mental health counselor. She can be reached at kmphelsel@gmail.com, and will appreciate your feedback and humor sightings.