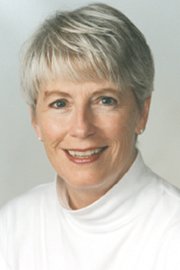 Our church is reading the Bible in a year and we've recently been immersed in the Book of Job. We observed that Job took a great risk in challenging God to answer his complaint.
Job wasn't content with the traditional rationale of his friends who said his suffering was a result of sinfulness on his part. Job was innocent and he was willing to take his case to the supreme judge for vindication.
His friends thought he was insolent and arrogant in daring to speak directly to almighty God about his situation. But Job was invested enough in his relationship with God to bare his deepest feelings, in spite of the possibility that God would smite him.
Job made himself vulnerable because he loved God and knew God had demonstrated loving care in creating him in the first place (Job 10:8-13). I think Job could be the poster child for vulnerability, when you think about what was at stake for him.
Being vulnerable is something we struggle with here in the 21st century, too. Brené Brown has written several books on her research about shame and vulnerability. Her latest book, Daring Greatly, is one of my summer reads and I'm convicted by her insistence that becoming vulnerable is the only way to Wholehearted Living.
She says that "vulnerability is the birthplace of love, belonging, joy, courage and creativity. It is the source of hope, empathy, accountability and authenticity."
Brown defines vulnerability as uncertainty, risk and emotional exposure. I think that definitely applies to Job.
He went out on a limb because he wasn't willing to abandon his relationship with God and he also valued the person God had created him to be.
A loving relationship is the proving ground for vulnerability in Brown's estimation. She says "love is uncertain and incredibly risky. Waking up every day and loving someone who may or may not love us back, whose safety we can't ensure, who may be loyal to the day they die or betray us tomorrow - that's vulnerability.
But can you imagine your life without loving or being loved?"
It's really scary to be vulnerable, to take the mask off and expose ourselves emotionally, creatively, spiritually.
Our culture is very hard on people who wear their heart on their sleeve. We are conditioned to be stoic, buttoned up and put together. We resist opening ourselves up because we might get hurt, we might be judged by the "mean girls" around us.
The fear of failure or criticism or pain works against vulnerability and stymies our most beneficial impulses. But we will never experience the fullness of life if we don't let ourselves be known, if we don't put our art, our faith, our ideas, our passions out into the world.
Jesus put his ideas and passions out there all the time as he reached out and healed unclean people under the critical eye of the religious authorities. He faced constant censure as he rebelled against many of the rules and regulations of his faith tradition. He took the risk of fraternizing with sinners and tax collectors, in public, where all the well-respected people could see.
Boy, did he hear about it from the Pharisees and scribes. Talk about "mean girls!" They also weren't so complimentary when he let a woman pour oil and tears on his feet and wipe them with her hair.
Jesus made outrageous claims about his origin which others ridiculed. He wept in public - over the death of his friend Lazarus and over the people of Jerusalem.
Jesus also allowed his closest friends to see him in prayer and in spiritual agony over the path ahead of him. Far from being buttoned up and invincible, Jesus opened himself up to the people around him because he cared about them. His life was too short not to live it fully, and that meant being vulnerable, even unto death.
How do we move from hiding ourselves under a protective shell to exposing our true self? How do we get the courage to risk falling flat on our face in order to experience the joy of belonging? How do we "dare greatly" even if we might fail?
To help her get over the jitters just before making her TED talk, Brown asked herself, "What's worth doing even if I fail?"
Maybe it's working up the courage to ask the hottest girl in school to the prom. Maybe it's dancing at a wedding when you really can't dance, but you love the one you're with. Maybe it's singing a solo for the first time on Christmas Eve because your dad loves it when you sing. Maybe it's having a mastectomy without the reconstructive surgery, or chemo without a wig.
Daring greatly starts with little things. I love to practice hospitality, but I also want everything to be perfect. I would be so humiliated if someone ran out of toilet paper while they were at one of my parties. But I have had to balance the joy of fellowship with the time commitment of a well-kept house.
I'm glad to say, the joy of community is starting to get the upper hand. In the midst of a major renovation last December, I invited people to dinner with nary an apology for the mess. Next thing you know, I'll be appearing in public with bed head and scummy teeth.
Not being afraid of what people think about our housekeeping or our appearance is a start toward vulnerability.
But it goes deeper than that. It's about finding people with whom you can share the deep things in your soul - your mistakes, your fears, your beliefs, your hopes. It's about finding people who will treasure what you share and be willing to share their deepest thoughts and feelings in return.
Paul advises the Romans to "let love be genuine." Allowing ourselves to be known as we really are is part of the equation when it comes to practicing Christian love.
As Christians, we believe that God loves us unconditionally. We believe we are so worthy, God became human to save us. For us, taking the risk of self-disclosure shouldn't be so hard because no matter what other people say or do to us, we are accepted by the only one who really matters and who knows us inside and out. And yet, we are human and full of uncertainty and fear.
We want people to like us. But that engagement with others won't be genuine, won't be meaningful, if we don't open ourselves up and share who we really are. If we're always hiding our true selves, we can't reach out and connect with another person on a deeper level.
Our compassion will be superficial if we don't invest our true selves in the other person. Without the confidence that another vulnerable person is backing us up and believing in us, we won't have the courage to grow and flourish.
Brown has lots of interviews to support her claim that vulnerability is the path to connection, compassion and courage, but it's really a path pioneered by Jesus Christ and powered by the Holy Spirit.
‑ Rev. Katie Haney is pastor of the Sunnysid