Thursday, December 27, 2012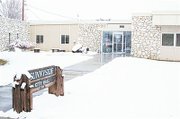 Beginning Wednesday, Jan. 2, 2013, all city facilities in Sunnyside, including city hall, public works, police department, fire department and court, will be open from 8 a.m. to 5 p.m. Monday through Friday.
The new hours are the culmination of changes started late last year by then City Manager Mark Gervasi, who began to move the city back to a five-day work week after several years of having city offices closed on Friday.
"We are hoping the change provides better services to the citizens of Sunnyside," said Anna Bullock, the city's human resources and payroll officer.
For most of the past year city hall has been open on Friday, but other city offices were not. The change will result in shorter hours each day, as current hours are 7:30 a.m. to 6 p.m. Many city employees have been working 10-hour days, four days a week, but will now be switched to eight-hour days.
Bullock noted that the city still has a drop box outside city hall for payments. Citizens can also pay their bills online any time of day at billpay.sunnyside.org.