Friday, September 30, 2011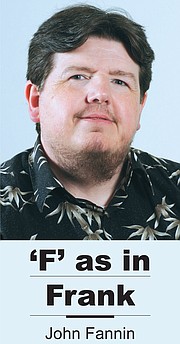 Today I'm finishing up the last of 14 candidate interviews to preview November general election races in Sunnyside, Mabton and Grandview.
It's nice to have that project wrapped up, you'll see the final stories next Monday and Tuesday, but it's also given me a chance to appreciate the effort these folks are putting forth.
They've shared their views, paid for their signs and advertising and, in some cases, paid fees to the county just to seek office.
Nine of the 14 candidates have never held elected office. Six of them are running for office for the very first time.
That takes gumption.
Whether you agree or disagree with the candidates' views, it is commendable that they are willing to put themselves out there in the public eye and accept the public's opinion of their views - win or lose.
To have so many contests in a non-presidential election year is a healthy sign for our Lower Valley communities.
A reflection of that health, especially in this off-year election, would be for a voter turnout well above average.
The candidates have had their say in print, on-line and, in some cases, door-to-door.
By voting in just a few weeks, though, you get to have the final say.