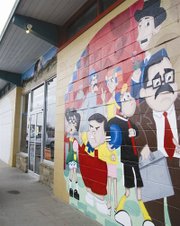 The La Barata meat market plans to expand to a second Sunnyside location that will serve Yakima Valley Highway.
Known as La Barata 2, work on the new store is in progress at 1103 Yakima Valley Highway, Suite E, in the former Bieber Brothers building.
Jamey Ayling is the city of Sunnyside's planning and community development manager, and he said the store will likely be open for business next month.
Work done to this point includes external murals. Efforts are also in progress for La Barata 2 to sell beer and wine as a "grocery store," according to the liquor license application.