Wednesday, November 4, 2009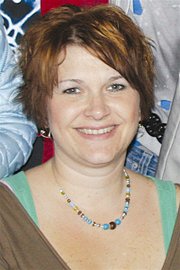 Michelle Emery Perry was the victor in the Sunnyside School Board, District 2, general election contest last night, garnering more than two-thirds of the vote over opponent Robert Lemos.
According to the Yakima County Auditor's tally Tuesday night, Perry had 1,060 votes, or 67.86 percent, to Lemos' 489 votes, or 31.31 percent.
Perry said a factor in the outcome is that she attended all the school board functions and meetings since putting her name in the hat back in June. She indicated it may have also helped her cause that Lemos was the only candidate not to appear at a Sunnyside candidate's forum held last month
She says her first priorities when taking office will be to join her fellow board members on working with the budget, trying to improve student test scores and "get all our kids up to standard."
Lemos was gracious in defeat.
"It was a good choice for the people," he said. "I think she'll do a wonderful job. Give her a chance."
As for the wide gap in the vote count, Lemos said he talked to several people in the Hispanic community who wanted to vote for him but either registered late or "had no idea how the system worked in the U.S."
There was one other school board seat on the ballot yesterday, with District 3 incumbent Lorenzo Garza Jr. running unopposed and garnering 97 percent of the vote.