Thursday, February 12, 2009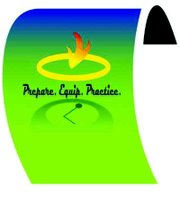 A lot has changed for Transformation Sunnyside in the past few months, including a name change.
The organization recently changed its name to Sunnyside Transformation Yakima Valley, is in the development process of establishing a new website and has a new logo.
That's not all, according to Executive Director Roberto Matus. He said the group is partnering with Sunnyside's Promise to serve the community and its youth in three different ways.
The two organizations are working on plans for an outdoor program for at-risk youth. It will allow youngsters referred to the program through the schools, juvenile justice system and parole officers to spend time at camp.
At the outdoor camp, the youth will work on rebuilding pathways and learn to rebuild themselves as citizens. There will be a number of fun activities, as well as instruction on the principles of servant leadership.
"A lot of these young people are leaders, but they apply it in the wrong avenues, making destructive choices," said Matus.
He said the objective of the partnership is three-prong in that the youngsters will also be provided the opportunity to be mentored.
Matus said there are root causes for gang affiliation. Poverty, a lack of positive role models in the home and the community's tendency to marginalize youngsters based on attire and behavior are often the base reason youngsters choose to engage in gang activity.
This is where Sunnyside Transformation Yakima Valley and Sunnyside's Promise hope to help youth in the community. The two groups are looking for volunteers willing to work with troubled youth, providing positive role models to them.
Sunnyside Transformation Yakima Valley has also been working to provide a job fair for youth in the community. The fair is scheduled for Saturday, April 11, at Sunnyside High School and will afford youngsters opportunities to learn about the workplace.
Youngsters attending the job fair can learn how to fill out a job application, as well as go through the interview process when seeking a job.
Matus said his organization is seeking volunteers to conduct interviews for the fair, and the business community is invited to participate.
Because the job fair is another avenue for youth in the community to learn important skills to obtain employment, it is Sunnyside Transformation Yakima Valley's hope that businesses might also be willing to hire youngsters for a four-week period in June as a direct result of the interview process.
Matus said prospective employers are invited to participate in the interview process to screen potential candidates to work 20 hours per week during the four-week period.
For companies unable to employ the youngsters, he said an option to donate funds for employing those youth for four weeks of community service is available.
Because Sunnyside Transformation Yakima Valley is growing its programs, expanding its operations and will have its new website, Matus said volunteers are also needed to assist in managing the organization's email system and other computer applications.
The group has been working diligently to serve the community and with the changes, hopes to inspire others.