Wednesday, February 6, 2008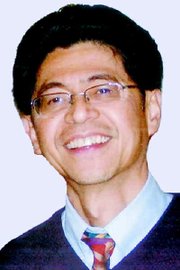 Dr. Mario Tobia has been recruited to the Lower Valley to join Sunnyside Pediatrics, a medical clinic owned and operated by Sunnyside Community Hospital.
Tobia is returning to Central Washington after most recently practicing in Winnipeg, Manitoba, Canada. Tobia practiced at Kennewick General Hospital from 1997 through 1999.
He received his medical training in the Philippines and then immigrated to the United States in 1988. Tobia completed his pediatric residency at State University of New York in Brooklyn, NY. He also completed a fellowship in Biochemical Diseases in Vancouver B.C. in 1997 and a fellowship in Pediatric Endocrinology at Cornell University Medical Center in 1994.
Dr. Tobia will join the practice of Dr. Anne Nealen, who has been practicing pediatric medicine in Sunnyside for more than 20 years.
"Two fine physicians are joining in practice together, and that is very good news for the children and parents of our Valley," said Sunnyside Hospital CEO Jon Smiley. "We have been searching for an additional pediatrician for almost two years, and we believe we have found a very good one."
In returning to Central Washington, Tobia says he enjoys "living and practicing in a rural community." He added, "I feel my extensive pediatric experience will be a valuable contribution to the communities of Sunnyside and Grandview."
Tobia has practiced in underserved areas and worked with the needs of impoverished children in the Appalachian mountains of Kentucky, as well as patients in rural parts of Manitoba, Canada.
Tobia is expected to join the practice in Sunnyside about June 1. He and his wife, Susan, have a 10-year-old son, John.