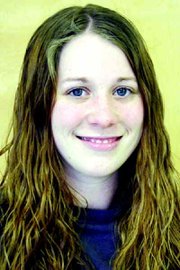 by Rachel Bott
I love fireworks. There are few things that can even compete with their exciting beauty and wonder. As they rise and fall in the night sky, they sparkle, pop and fizz into a dazzling array of colorful light. I never thought I'd compare an album to the effect fireworks have on me, but here goes.
Without any clues to what this new CD might be, I pop in The Pernice Brothers' latest, "Discover A Lovelier You." I bite my lip, hoping for the best, and end up very pleased.
Warm and inviting is the welcome of the first track, and the sounds already remind me of fireworks popping and bringing out the beauty of the sky itself. The foundation of each track are made up of strong base guitar, cool electricifying piano and other random instruments, such as a clanging cowbell used in "Snow."
As I listen I discover this band really knows what they are doing. The vocals dramatically rise and fall, experimenting within the quirky, graceful music. I can't seem to seperate one from they other, they are intertwined seamlessly, complementing each other wonderfully.
It is powerful and moving to hear a voice which highlights the background so well, and music which accentuates a voice so well. They have clearly manipulated all instruments into a well-rounded, inseperable, complete piece of work.
The Pernice Brothers have also not limited themselves to an album that sounds the same all the way through. The rhythm is changeable and unique, with softer tracks like the grand, slowly bursting sparklers, while faster paced songs are loud, snappy roman candles.
I'm so happy I gave this album a chance, it is now on my list of great favorites. All I can say is, well done!
Rachel Bott is a music enthusiast who is employed as a para-professional at Outlook Elementary School.